Well if I had a dollar for every blog post I've written in my head I'd be well on my way to being rich! Unfortunately life doesn't work like that does it? Before I try to get back into the swing of things one more time I need to share an obituary of a friend. Her death is so completely senseless and pisses me off in so many ways. Shauna & I used to work together years ago at a daycare. I hadn't seen her in several years and that upsets me as well. She was such a full of life person and the fact that she was murdered by someone who she loved is just
incomprehensible
to me. I woke up to hear the news of a murder- suicide on Memorial day weekend. It was one of those things that you hear it and then try convincing yourself that it just isn't the person you know although you really know it is. To say that I'm angry at Carlos is putting it mildly. I don't know how things were going with them. I don't know if they were fighting or what transpired that night. What I do know is that 3 kids are now orphans. The world is short a person that truly brought light and laughter into it. There is so much I want to say and probably need to say but I don't want to put anything out there that the kids might run into one day. Here is Shauna's obit. Hopefully I can lose the anger I feel and find a way to pay tribute to Shauna in a way that is worthy of the great person she was. So until we meet again Shauna.......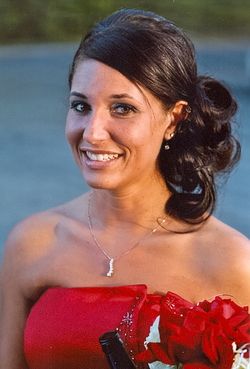 Photobucket" border="0">
Shauna Christine Parks
April 26, 1982 - May 27, 2012
Biography
Shauna Christine Parks, age 30, of Peoria, passed on Sunday, May 27, 2012 at her residence.
Shauna was born on April 26, 1982 in Peoria, Illinois to Christine Marie Parks.
Carlos
Hightower
, her friend of 13 years, passed away on Sunday, May 27, 2012.
Shauna is survived by her three children, 13 year old
Mykai
Jordan Parks, 11 year old Alexa Donielle
Hightower
and 9 year old
Kemry
Lei
Hightower
; her brothers, E. Cordell (Jennifer) Johnson IV of Morton, Illinois and Michael Vincent (Beth) Johnson of Peoria; her aunt, Penny (David)
Radley
of Peoria; two uncles,
Spandau
Parks of Los Angeles, California and Richard (
Rebecca
Lahood
) Parks of Peoria; cousins, Lisa Casper (Martin),
Rosemead
, Illinois; Lt. Col. Laura
Radley
, Charleston, SC; Justin
Radley
(
Nini
), Sherman Oaks, CA and Sonny Parks, Peoria. She was preceded in death by her mother, Christine Parks, her father, Elmer C. Johnson III, and her maternal
grandparents, Barbara and Venice Parks.
Shauna worked at Methodist Medical Center in Peoria for almost six years. She began in Patient Registration in the Emergency Room. For the latest years, Shauna was an Emergency Department Clerk in Health Information Services. Besides enjoying working in the ER, she often said many of her fellow workers had become really good friends.
She was baptized at the Bradley
Epworth
Methodist Church in Peoria
and attended all her life as did her mother, grandparents and other family members.
Shauna attended Peoria High School. Later she received her G.E.D.
She had taken many classes at I.C.C., hoping to apply to nursing school. Some semesters she took a full class load, worked full-time and still was a full-time mother to her children. She worked hard at every level, and her family and friends were proud of each success and right decision she made.
Shauna loved her children more than anything in the world. She just loved life.
She collected frogs; her favorite color was green; her favorite flower was sunflowers.
Contributions may be made to the "Shauna C. Parks Memorial Trust
Fund" for the benefit of her minor children, Commerce Trust Co.,
416 Main Street, Peoria, IL 61602
Friends of Shauna and her family are asked to bring a picture to be displayed at the funeral home and will be later given to her children to remember their mother.
Cremation rites will be accorded and a memorial service will be held on Saturday, June 2, 2012 at 4pm at
Cumerford
-
Hurd
Funeral Home in Peoria. Reverend Tom
Eckhardt
will be officiating. Visitation will be held two hours prior to the service at the funeral home.
A private family burial will be held at a later date.
Online condolences may be made at www.cumerford.com. Arrangements made by Richard S. Wilton through
Cumerford
-
Hurd
Funeral Home.
Memorial Service
Saturday June 2, 2012, 2:00 PM - 5:00 PM at
Cumerford
-
Hurd
Funeral Home
Click for Map and Directions
Facts
Born: April 26, 1982
Death: May 27, 2012
Place of Death: Residence
Occupation: Methodist Medical Center
Guestbook
Share your thoughts and memories about Shauna Christine Parks in the guestbook.
Sign the guestbook
Read the guestbook