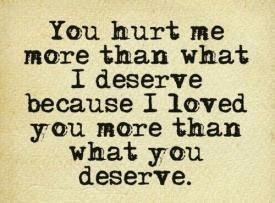 Last night my mom, Princess Bear (PB) and I went to check out our favorite birding place on the river and take a quick trip to CVS before a) the weather completely hit the fan and b) we missed more than the first period of the Blackhawks vs Lightning game. Our favorite place to go birding in on the Illinois river about a 1/2 hour from here. My mom did declare the trip a country music free trip. Instead she tortured me with Coldplay and had me reliving my youth with Harry Chapin (My mom is a huge fan and used to listen to him CONSTANTLY!). We were chatting on our way out to Chillicothe and I was telling my mom about a conversation Mason and I had about my feeling joyous after finding out that my ex's 3rd marriage had failed (read prior post for whole story). It had started out with me asking Mace if it was completely awful of me to feel that way. He said no but it did seem that maybe I wasn't over it. Once I explained why I felt the way I did he completely understood where I was coming from and that I was indeed completely over my ex. My mom's first question is whether Mason was jealous. I think he was for all of 2 seconds before I explained myself. After that Mace and I had a good chuckle and talked about other things. My mom then went into her whole "Navy men are not marriage material....EVER!" speech and why had she figured that out why before I did. I just loved that my mom's first question was if Mason was jealous. My mom and Mason have a very interesting relationship. They get along but they know exactly how to push each others buttons well. Most of the time it's funny but there are times that I feel like I'm dealing with 2 preschoolers.
When we left the house last night the sky was somewhat overcast. I will completely admit that I'm SOOOOO very over all the rain we're getting. Our basement barely has time to dry out before we get another good rain. Our way out to Chillicothe was just peachy. Like I said slightly overcast but nothing serious. On our way back into town my mom wanted to stop at CVS because she had a $5 coupon that was expiring. We noticed as we pulled into the CVS parking lot that the sky had gotten much darker very quickly. I grabbed my cell and checked that we had no weather alerts and that we were actually pretty north and since most bad weather comes from the West I figured we'd be ok. Yeah- that wasn't my best call lately. We were in CVS for less then 15 minutes and when we left the it was like nighttime dark outside, the wind was whipping up big time and it the rain was starting in earnest. 5 minutes into the rest of the ride home I had the windshield wipers on as fast as they could go and I still had almost no visibility. Have I mentioned that I hate (as in am deathly afraid of) thunderstorms? I was so not happy. I was thrilled to finally get home a) to get out of the storm and b) it was time to settle in and watch the Blackhawks game and it was AWESOME!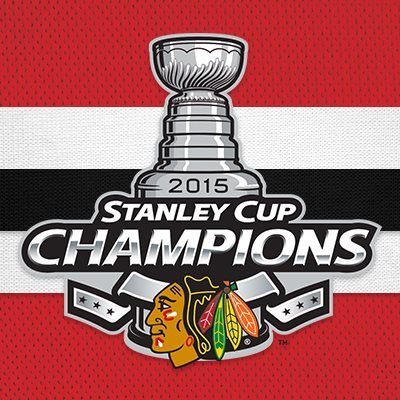 It was a shutout game and the Hawks brought the cup home at home for the first time since 1938! I love hockey. The problem is since we live 3 hours from Chicago and we only have basic cable I don't get to actually watch the games until playoff time. Luckily several of my cousins and one of my Uncles are season ticket holders so I get the scoop from them. Also one of my favorite local dj's is a huge Blackhawks fan and he talks about the team with regularity during regular season play. My Uncle and one of my cousins were at the game last night. I admit it...I'm jealous! Brian and Mike are the 2 on the right.
HERE
is a fun article about about things you might not know about the Stanley Cup. My favorite is that 2 babies have been baptized in the Stanley Cup! Too damn funny!
I love the way the Bears congratulated the Blackhawks last night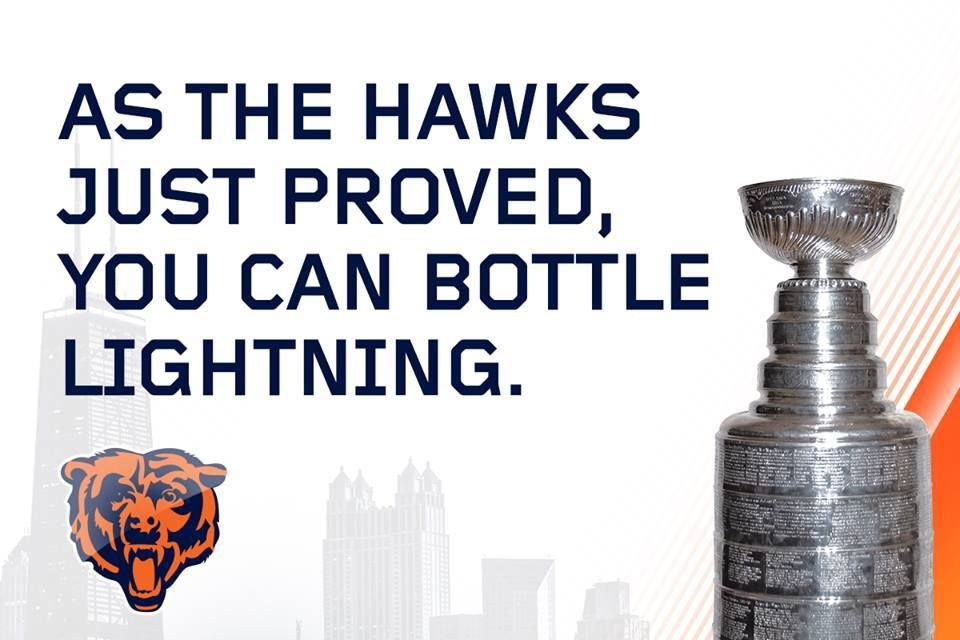 One of the great things about living in Illinois and being relatively close to Chicago is that there are tons of teams to follow. In this house we're Chicago Cubs, Bears, Bulls and Blackhawk fans. I'll never forget when PB was all of 2 1/2 WEEKS old and my dad held her up outside of Wrigley Field and explained to her that this is where her Cubbies played. We were actually in town to have a consultation with a surgeon for PB but my dad insisted on taking her by Wrigley. The next summer he sat her in his lap and was explaining play by play what was going on. When I was working at NTC Great Lakes for the USO I was always able to attend a couple of the Chicago Bears preseason games. Actually that's the right time to do it! No chance of becoming a Popsicle during preseason! I will say that as a family the season we like the most is football. I'm not quite sure how old PB is in this picture with my dad but isn't it a great pic?
The Bears training camp is in Bourbonnais, IL. That is about 2 hours from here. I'm hoping that there is a very unseasonably cool day so I can take PB to watch a practice. I think she'd love it!
Ok, I'm off since it's almost 1:30 am and I have to get up early to babysit. Luke. We're back on our summer schedule of babysititng him every Wednesday so my sister can caddy for my oldest nephew during his golf lessons.