Today my youngest nephew had the growth on his leg removed. What a little trooper. The Dr said the pathology report will take about a week. Keeping our fingers crossed and saying lots of prayers.
I finally took my temperature running, hacking up a lung butt to the Doctor. I'm not on a 12 day taper of predinsone, a new antibiotic and increased nebs. This thing is kicking my butt. Unfortunately I'm coughing so hard that I can't catch any real sleep. Very soon a very shots of Jack Daniels are going to be in order!
Our Disney vacation was a year ago this week as Facebook has been reminding me. It's so much fun to show Princess Bear (PB) what we were doing a year ago. Today was a reminder pic I took from the balcony of our room at Animal Kingdom Lodge. That place really is magnificent. I'd most definitely put the night safari in the top 3 experiences of my life. This is a pic I took on my phone from the balcony.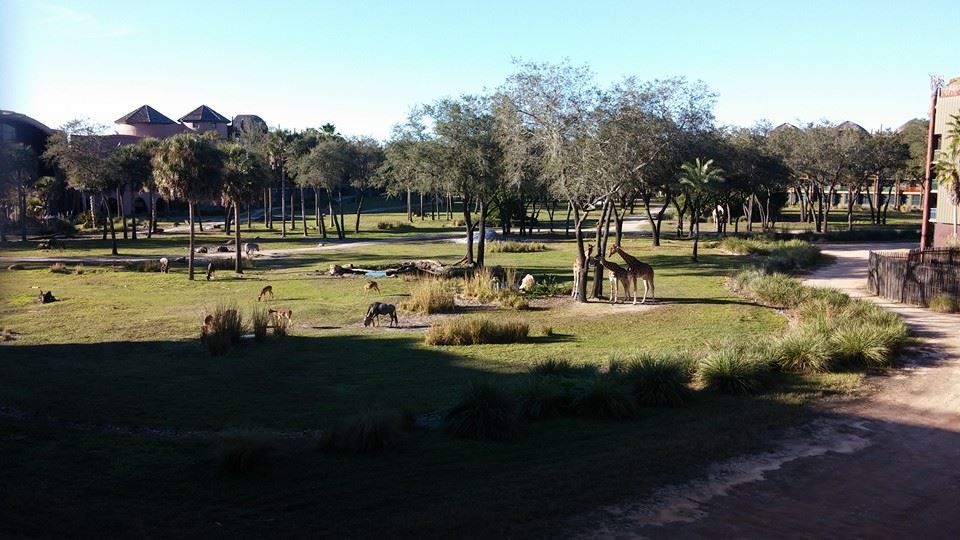 I went to Walmart to pick up PBs Christmas gifts that had been on layaway. Going first thing in the morning is SOOOOOOOO much smoother and faster than in the afternoon! So I had the gifts on the landing to our basement. PB and my mom came home early so I told her not to go into that side of the house until I'd given her the go ahead. I went to the bathroom and then into the kitchen to take the stuff and hide it in my Dad's workroom. There in the kitchen is my mom and PB with the gifts in plain view. I about lost it. I asked PB why she was in there and she said "because Boaby said I had to come right now". UGH! So not a happy camper.
My Dads retirement party at work is this Wednesday. My Dad is super excited that the grand kids will be there and he plans on showing them around. (My dad is an accountant at Caterpillar which has its world headquarters here). Cat does some very cool Christmas displays so I'm looking forward to getting some cool pics of the kids!
I'm off to watch last weeks Criminal Minds episode and hopefully the cough medicine I took will knock my butt out for awhile! As I mentioned in my last post any prayers for my youngest nephew would be greatly appreciated it.