I spent tonight babysitting my nephews. I usually try to show up with some things that aren't quite the norm for them. Tonight it was Duck Dynasty beards and a pad that was the shape of monsters with lots of eyes, mouths, tusks and other things to design your own monster pictures. Both were a big hit all the way around. Here are the boys rockin' their Duck Dynasty beards. Too cute!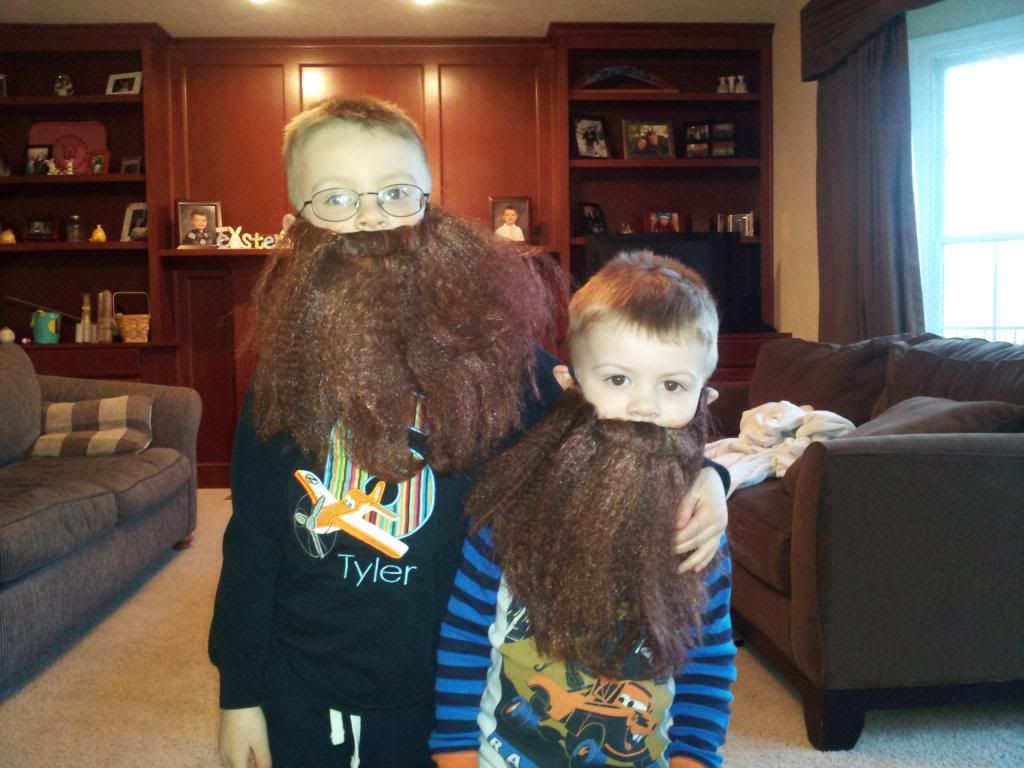 For whatever reason Tyler decided he needed to grab his dad's glasses for this pic. Maybe I should have bought him the gray Uncle Si beard? It cracks me up to listen to these 2 tell me about their favorite episodes of Duck Dynasty.
It was a nice way to spend the evening. I have another sinus infection so I was a bit worried about keeping up with the two of them but no worries. The monster sticker thing was a huge success as well. Stickers generally are! I am completely and totally worn out though and have no idea how I'm going to wake my sorry a$$ up for church in the morning. Ugh! Off to bed for me!