I've spent most of this evening online finding out all kinds of good info about our upcoming big family vacation. My parents decided that they wanted to take us to
Disney World!!!
Disney is one of my all time favorite vacations. C'mon- it's the happiest place on earth, right???? Also we're going at the PERFECT time of year!!!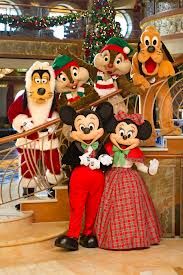 Christmas at Disney World is FABULOUS!!!!!!!!!!! Princes Bear (PB), my dad and I are all Christms fiends so it will be awesome for us! My parents haven't been to Disney during Christmastime so it's completely new to them. This is going to be PB's first trip to Disney and she's beyond thrilled. When we started planning this we knew we had to go when the weather was a bit cooler since PB has such a problem with overheating. I was pushing for December immediately since they do such an incredible job decking the halls!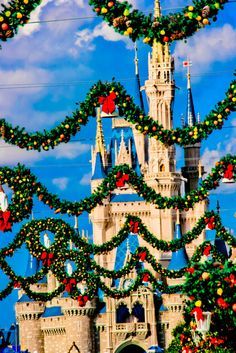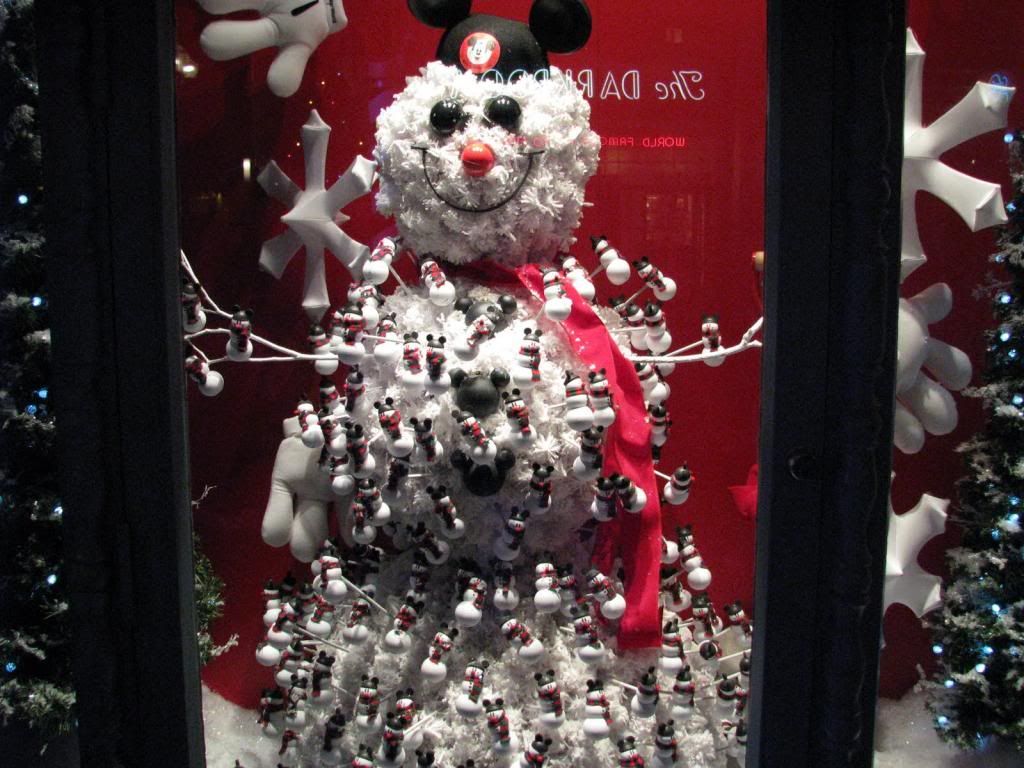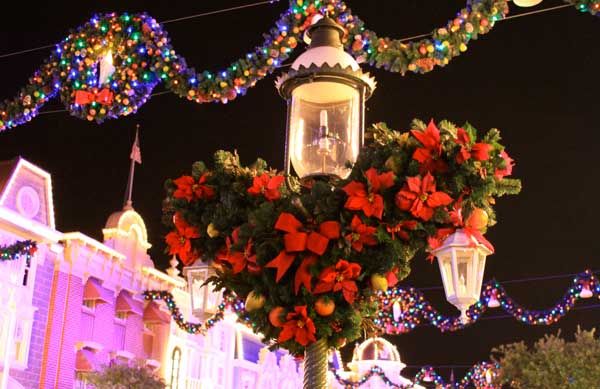 The last time I went to Disney was with my former best friend and another one of my closest friends WAAAAAYYYYYYYYYY back in the day and we went the week before Christmas and left to fly home on the 23rd. It was perfect. Everything was decorated to the hilt, we did tons of fun Christmas shopping there and there were virtually NO lines! My mom isn't down with being gone right up to Christmas so we'll head down the first few weeks of December. We're driving which is kind of ok with me. My mom is having blood clot issues again so that instantly takes flying off the agenda. Then there is the fact that I've been so bloody outspoken about Obummer and the government it wouldn't completely surprise me to find myself on a watch list. So driving it is.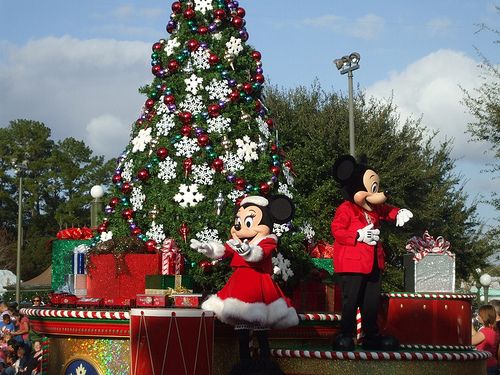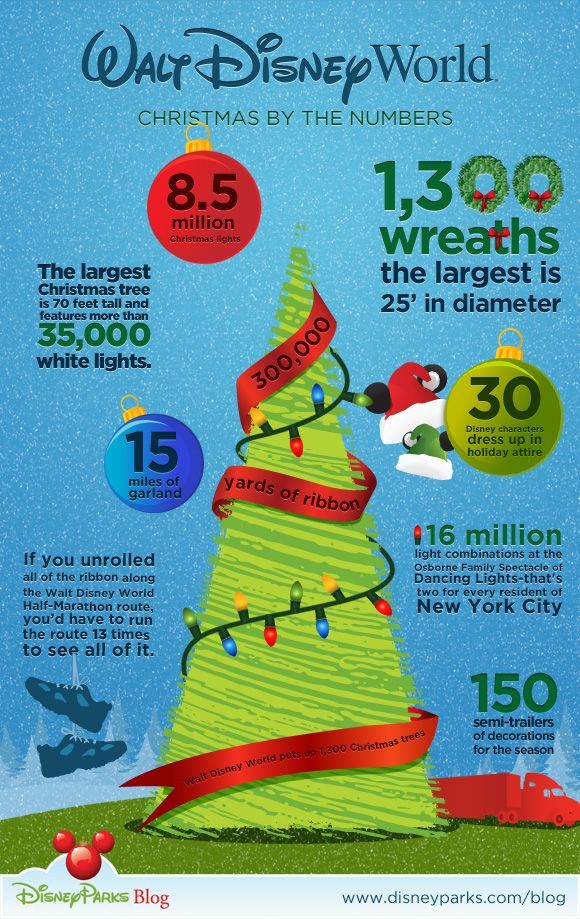 Driving gives us a bit more leeway was far as extra stops as well. One of PB's favorite movies is A Dolphin Tale so of course we'll be stopping in Clearwater to see Winter. I can't tell you how many times my child has sat and watched Winter via the webcam they have set up so this is just going to rock her little world in the best of ways! The biggest issue we're having at this point is which Disney resort to stay in. The first time we went we did not stay in one of the Disney resorts and it's just not worth the hassle. One of our favorite resort standbys is the Port Orleans. My dad's best friend told him that we
HAVE
to stay at the Animal Kingdom resort so you can wake up and see the animals. Um yeah...I don't think so! At least not for the entire time. I called the other night to check on availability for 9 nights at it was going to be over $9,500 and that didn't include the park passes or meal plans. It will probably discount closer to the time we're going but that is still Cra-cra!!! I was checking out things on the Disney website and one of the resorts that caught my eye was the Wilderness Lodge. It's beautiful. Well- if you're into that kind of thing. Log structures and lodge type decor. I personally LOVE it so it totally works for me. Isn't it pretty?
Some of the Christmas decor at the Wilderness Lodge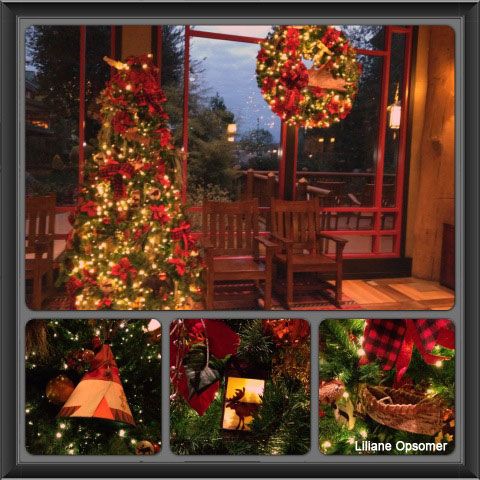 Cute, huh? We're thinking that we'll stay at one of the moderate or deluxe resorts for most of the time and then spent 2 nights or so at the Animal Kingdom Lodge so PB can experience that without the whole thing costing a second mortgage. So now we're trying to get PB to narrow down what her must see and do's are. She wants to see Beauty and the Beast daily. I tried explaining that probably wouldn't happen. So we've been looking at her Kid's Guide to Disney and trying to get a game plan. I've been on Pinterest pinning all kinds of ideas and things to check out. I've got to get my rear in gear and figure out how to use my sewing/embroidery machine so I can make her so uber cute custom shirts. I've also been checking out Etsy for some shirts & dresses for her as well as autograph/memory books. I also found a SUPER cute countdown to Disney idea that I plan on doing. Yeah, I'm just a big kid when it comes to Disney! I'm just so thrilled that PB is going to get to go while she's still Princess crazy! Hopefully fun will be had by all!