There is widespread and horrible flooding happening throughout the Midwest right now.
Here
is a blurb from the front page of AOL news today. And
HERE
are some pictures downtown in my hometown.
We went from the awful drought last summer to this. Farmers have standing water in the fields. It's a crazy mess around here and it's not over yet. There is more rain called for the next few days. Peoria's dubbed the River City but at this point it might take over the city!!! There is a little place about a half hour upriver that my parents like taking Princess Bear (PB) to go bird watching right along the river. Normally there's enough of an embankment that PB can't actually get the sticks she throws into the river. Friday it was easy peasy and yesterday the ducks were swimming near the picnic table we often sit at. Here are some before and after pics. The before pics were taken Friday afternoon around 4pm and the after pics were taken Sunday afternoon around 3pm. It's gone up more since then and as I said it's not stopping anytime soon.
Friday afternoon
Sunday afternoon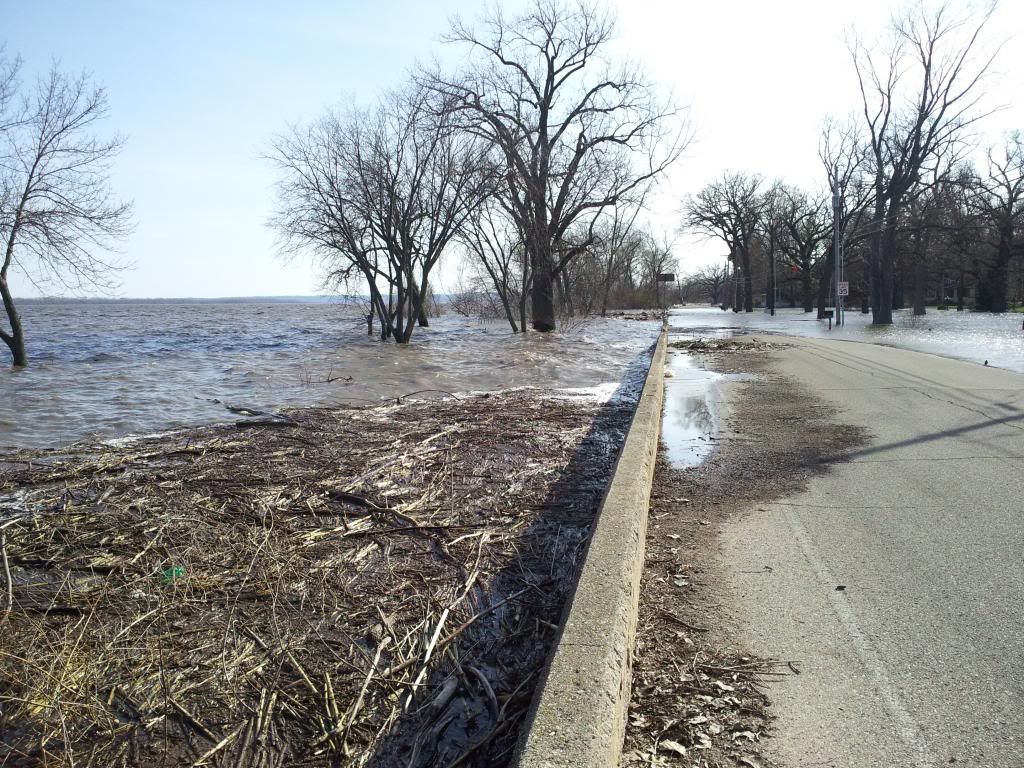 The staircase is covered and water was reaching the top of the wall and splashing over.
Friday afternoon
Sunday afternoon (this is a head on shot instead of coming from the side. Where I had been standing Friday was under water). It's the same tree though.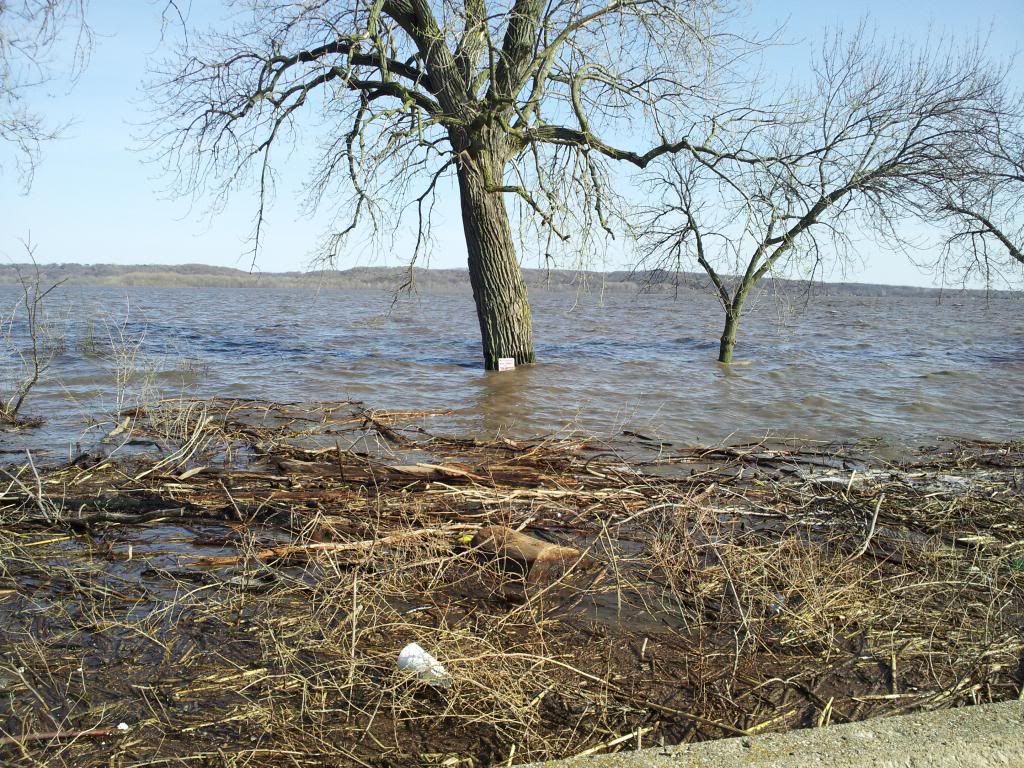 Here is a shot of the picnic table PB likes to sit at. The ducks liked swimming near it!
Now one of the things that truly is great about living in the Midwest is that we aren't quite as jaded as other parts of the country and still take care of our own here. Yesterday I was looking at things on Craig's list and people had already started listing free items for the flood victims. I know that local churches and radio stations are also taking donations in. Sometimes home is an ok place and the grass isn't always greener.